"Castillon", that's a name that says it all!
Rich in history, it is at the heart of this beautiful hilly land that is completed the 100 years war!
The wine Union of the appellation proposed recently in fabulous ways to discover this area. I propose in this note an overview of these gastronomic activities, tested and approved!
More of my crazy day in Castillon, sides of Bordeaux!
Lunch, we made it to the counter of Genoa, which I highly recommend you. A friendly atmosphere, refined and accessible cuisine in terms of rate and especially a selection of the wines of the appellation on top!

Castles visited during this day that I recommend:
 Aguilhe Castle
Flagship of the appellation, this splendid property owned by Stephan Von Neipperg, also owner of Canon Château Gaffelière in Saint-Emilion (among others!). An incredible visit where history, architecture and great wines are at the rendezvous.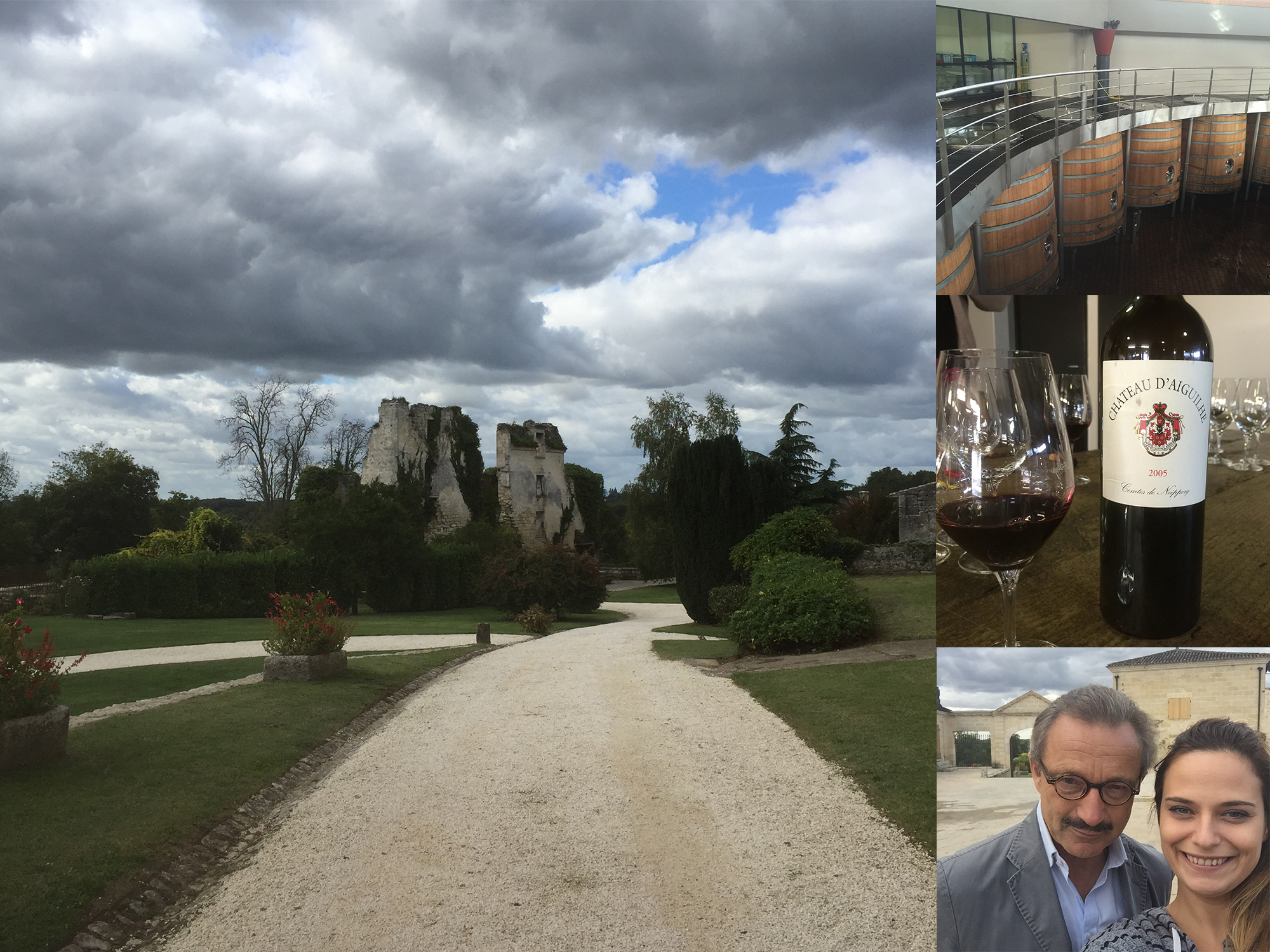 More info on this wonderful property by clicking here: http://www.neipperg.com/index.php?act=1, 12.5
Change of scenery then to talk about biodynamics Château Franc-the-flower. The big plus of this property, a large park on the edge of the Dordogne, or more than 1000 species of plants and flowers thrive throughout the seasons. A must visit place for lovers of nature, the Castle Frank the flower is also a departure from hiking.
Information and booking: http://www.lesitinerairesdecharlotte.fr/chateaux/chateau-franc-la-fleur/

Castle Bellevue
Welcome to this family property which is very well named because it boasts an amazing view!
Celine, the owner of the premises, is absolutely charming and inviting. I recommend you this castle for a simple moment in a friendly atmosphere. Wine, I had a big crush on the old vine cuvee.
More info: http://www.vignobleslydoire.com
Focus on creative lunches of agreements:
Monthly (3rd Sunday of the month to be exact), a castle of the appellation opens its doors to welcome you for a creative lunch agreements.
Jean-Christophe, the head of Céline Traiteur, preparing for the occasion recipes in perfect harmony with the wine of the Castle following a different theme each month.
I had the chance to make it two, the first to the last Castle following the discovery day on the occasion of the launch of this formula and a second time at the Château de Belcier with my family. Please enjoy the following photos.


Information and reservations:
[email protected] / 05 57 40 00 88
Limited to 20 people
From € 30 per person
The next workshops schedule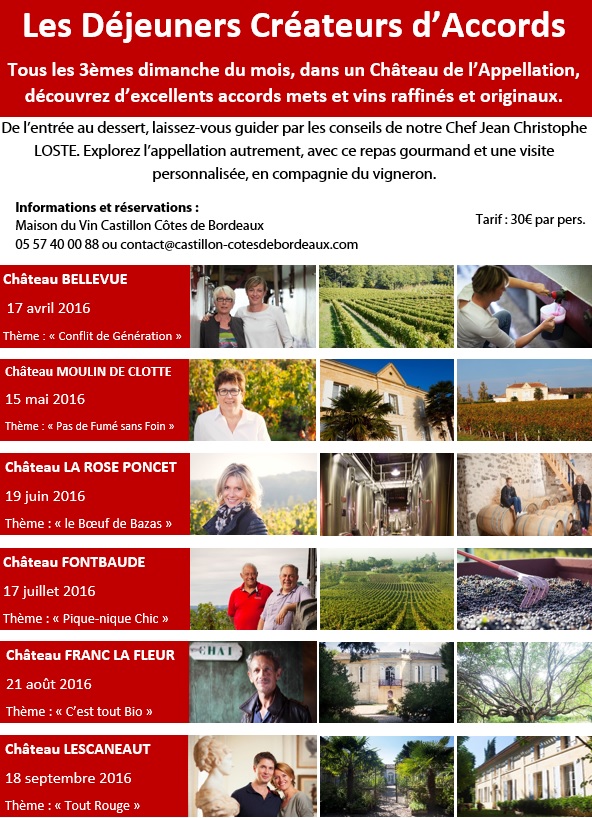 Again many thanks to the Union of Castillon, sides of Bordeaux, including Maïwenn for this Organization of Thunder and these fabulous wine tourism ideas!