"Castillon", that's a name that says it all!
Rich in history, it is at the heart of this beautiful hilly land that is completed the 100 years war!
The wine Union of the appellation proposed recently in fabulous ways to discover this area. I propose in this note an overview of these original activities, tested and approved!
But before anything, back on the terroir and wines.
I discovered the Castillon, sides of Bordeaux when I started working in the vineyards of Bordeaux. At the time, my novice Palace in the area, had decreed that the wines of this appellation were too hard for me, too male, too tannic. It was 10 years ago!
A day in the heart of the appellation and now I love! I think that since 10 years the winemakers were able to take advantage of their amazing land and produce more harmonious and delicate wines. My Palace also perhaps much more appreciate the wines of character. In all cases, it's a name that I recommend strongly especially for its excellent quality-price ratio.
You should also know that in recent years, many winemakers of the appellation, anxious to protect their heritage, converted to organic agriculture. Today, this small appellation of 230 vineyard properties each with more or less 10 hectares, is the largest production volume of wines from organic agriculture (20% of the areas are organic/biodynamic – find more info on biodynamics here!)!
My day of discoveries in Castillon, Bordeaux side made me realize something important: it's a land of character!
And let's talk about wine?
On 8 October, I had the chance to be invited by the Union of Castillon sides of Bordeaux to test the implementation of a complete wine tourism offer.
I started at 9: 00 at the stables of Blanzac to St Magne de Castillon.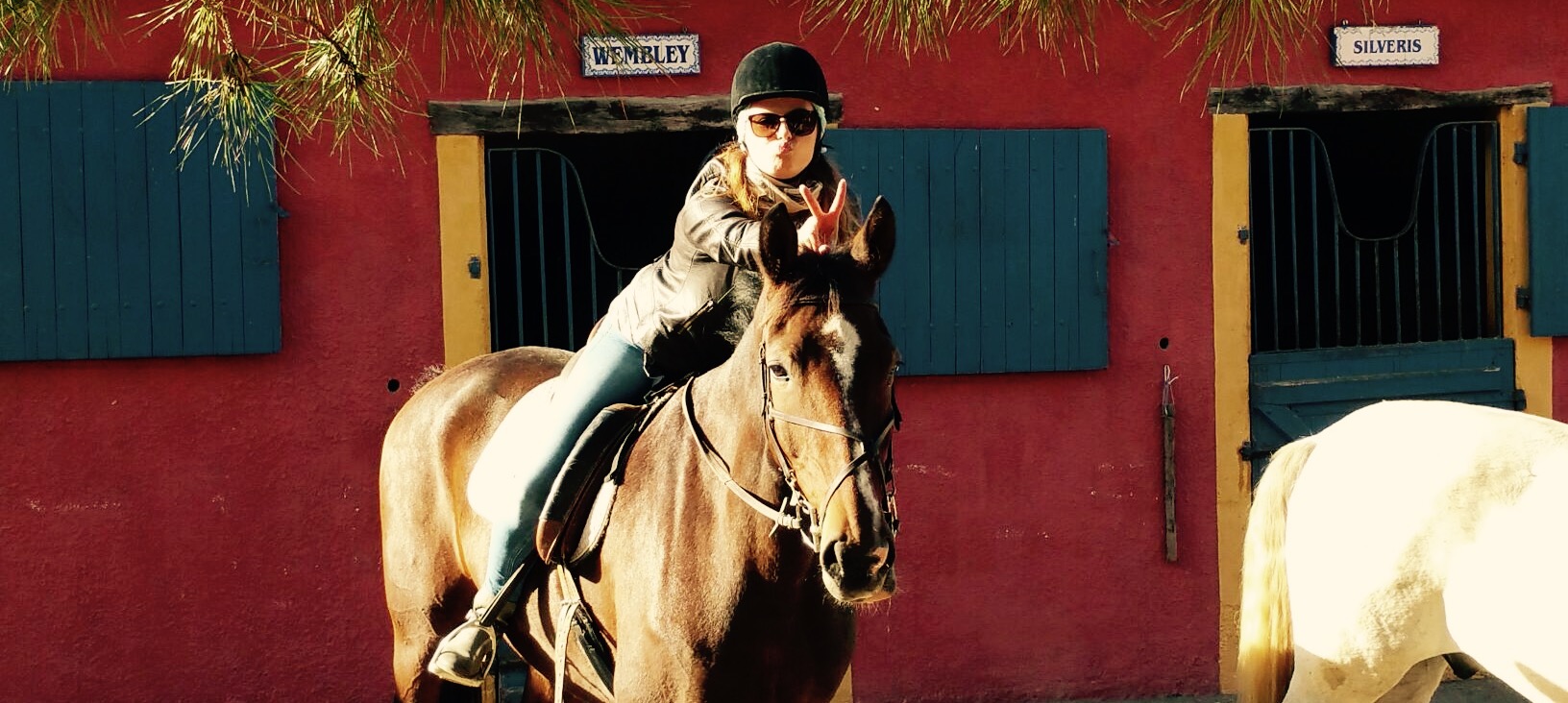 Already, the stables are splendid, there seems to be in a Spanish hacienda! For the record, Horse-ball (collective equestrian sport played with a ball with six straps. The rule: go score goals to the opponent), was created at the stables of Blanzac by Mr Depons in 1977!
In addition, really friendly and everything is provided, especially for beginners. Horses are already prepared for our arrival. Plan a comfortable pants and sneakers, the rest is planned! You will have the right to a "charlotte" to set your hair to then proudly carry your bomb.
For my part I had the chance to ride Pelican! A great friendly Brown Bay horse!
Once on horseback, go us for 1 h of walk in the vineyards of Castillon. If you are comfortable on horseback, you can even a little trotter! (For confirmed rides are possible of course!)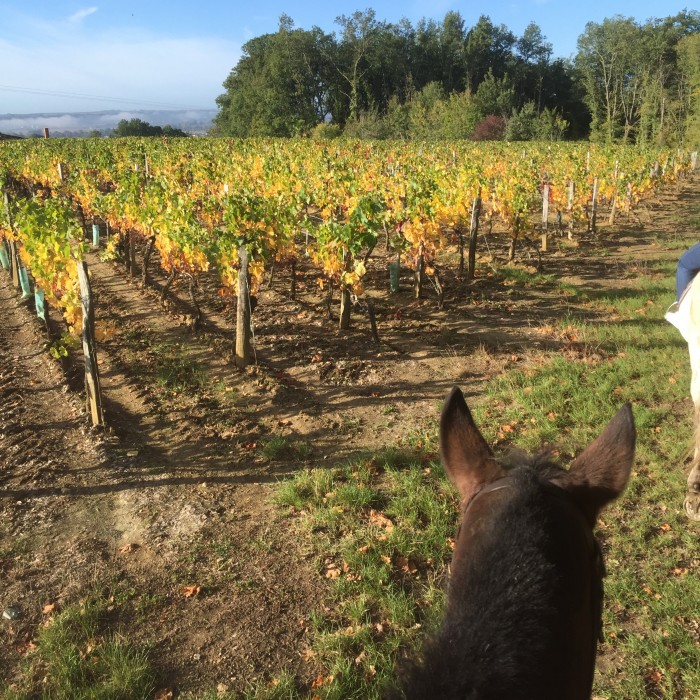 Walk of 1 h, 2 h or 3 h, all levels
Price: from € 30 per person
Reservation at the stables of Blanzac: 06 64 41 84 14 / 33 350 St Magne de Castillon.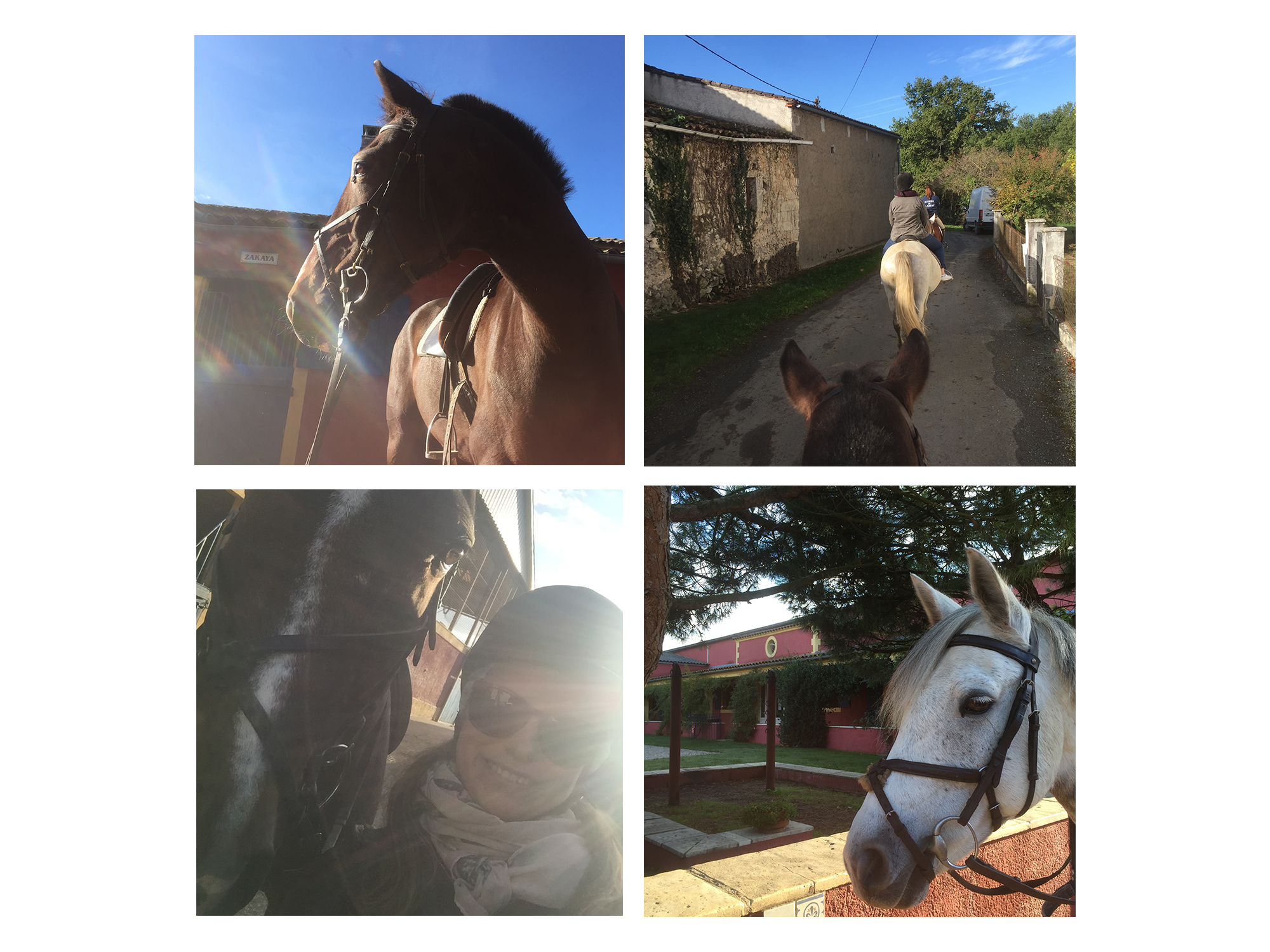 After this small equestrian escapade, we tested another view of the vineyard! In the air!
And Yes! Go to the aeroclub of Libourne (3255 Lyon road, 33570 Les Artigues-de-Lussac) for 30-minute flight over the vineyards of Saint-Emilion and satellites and Castillon sides of Bordeaux. After this incredible experience, wine tasting in the club house of the pilots.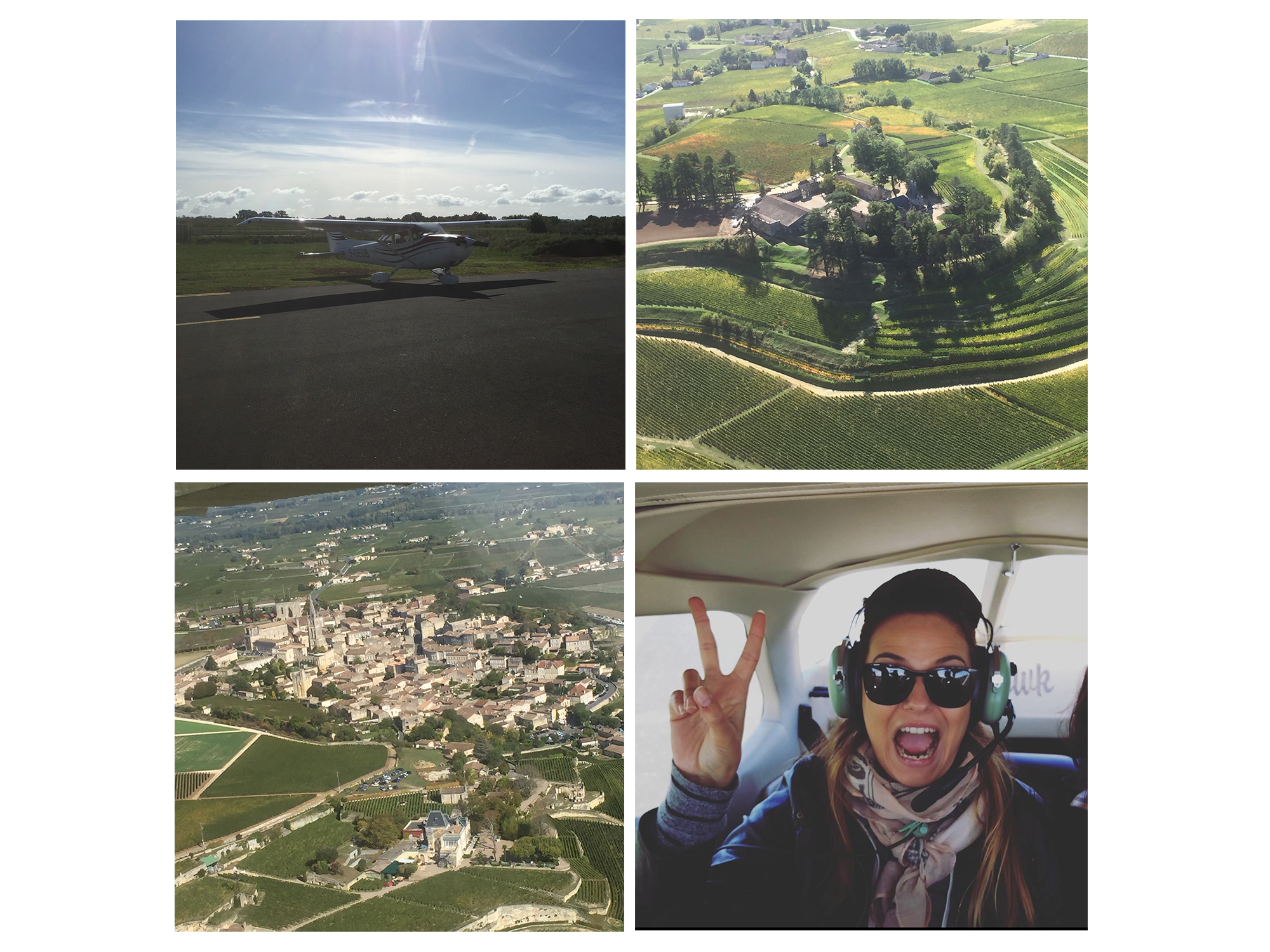 Price: €130.00 for 3 people 30 minutes
Booking: [email protected] / 05 57 24 31 50
3255 road to Lyons, 33570 Artigues-de-Lussac
Again many thanks to the Union of Castillon, sides of Bordeaux, including Maïwenn for this Organization of Thunder and these fabulous wine tourism ideas!