Château Guiraud, 1 Grand Cru class of Sauternes, is well-known for its Sauternes, necessarily (elected best wine in the world on its vintage 2011)! Owned by four big names: Xavier Planty, Olivier Bernard, Stephen von Neipperg and Robert Peugeot.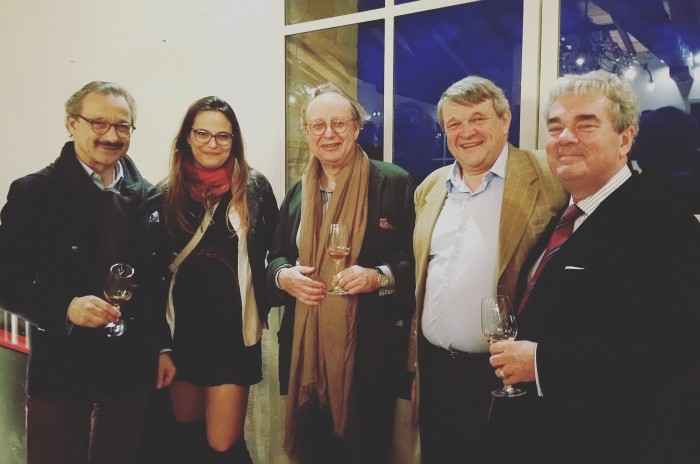 Precursor in organic and biodynamic, is Château Guiraud I saw my first insect hotels!

But today is not the Sauternes that we will be interested (for once!) but the White dry of the property, also certified organic farming (from 2011).

A dry white, fruity and refreshing, the Château Guiraud G will delight the palate and taste buds this summer in accompaniment to oysters, seafood or simply as an aperitif.
To talk about terroir, this dry white wine produced in height of 180 000 bottles on the vintage 2015 (Oh yes still!) was born a soil made up 80% Sandy serious 20% serious clay and a basement of translucent deep sands, serious pure through masses of red clay, calcareous marls, strips of limestone to oysters, red and white clays.
Its sweet and fruity notes are due to the 50% Semillon to the final assembly and the heart of the wine, comes from the 50% of Sauvignon blanc. A farm in barrels for 7 months on the Lees is operated, this gives the wine a lot of structure and a nice long finish.
In short, I recommend the G Castle of Guiraud 2015, I had the chance to discover during the presentation of the evening in the beautiful premises of the CAPC in Bordeaux. I's also tasted 1996 Château Guiraud, Sauternes this time! A delight!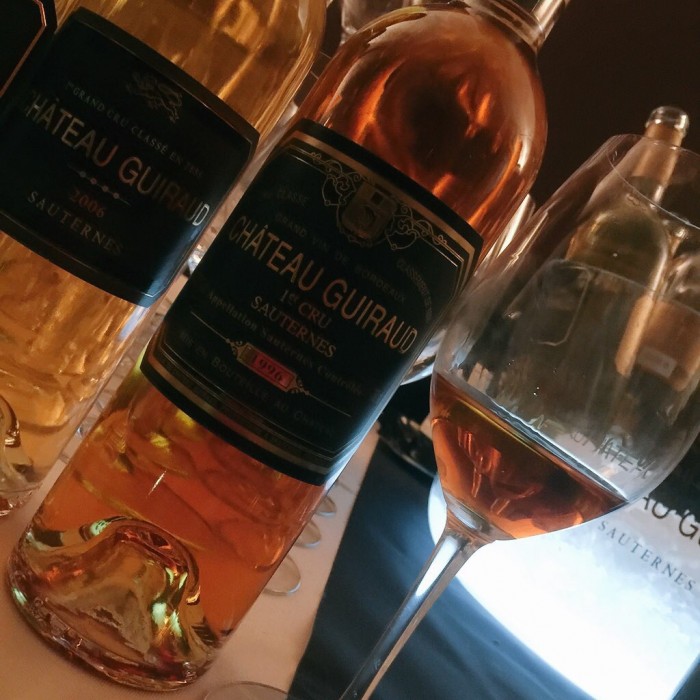 Finally, I propose to share with you a few words of Xavier Planty, Director and co-owner of Château Guiraud, on the vintage the Château Guiraud G 2015:
"is 2015 really a great vintage? A dry spring and a hot summer punctuated of small scattered rains, the slight leaf thinning allowed the grapes to reach optimal maturity by the end of August. After three tries on a fortnight, all dry whites brewing in heart. The wine is a remarkable balance: nose of citrus, exotic fruits and fruit with white flesh. The mouth is full, of incredible length, spicy, structured, mineral, tense… Really, 2015 is a great vintage! "