When you think in December we think chocolate! It is found only in Gironde, we are fortunate to have chocolate specialties and in Mademoiselle de Margaux that it happens.
If I say "Branch of the Médoc", "Guinette"? It's about you?
But before getting into the heart of the matter, back on the history of the Médoc company that makes fun of our Palace.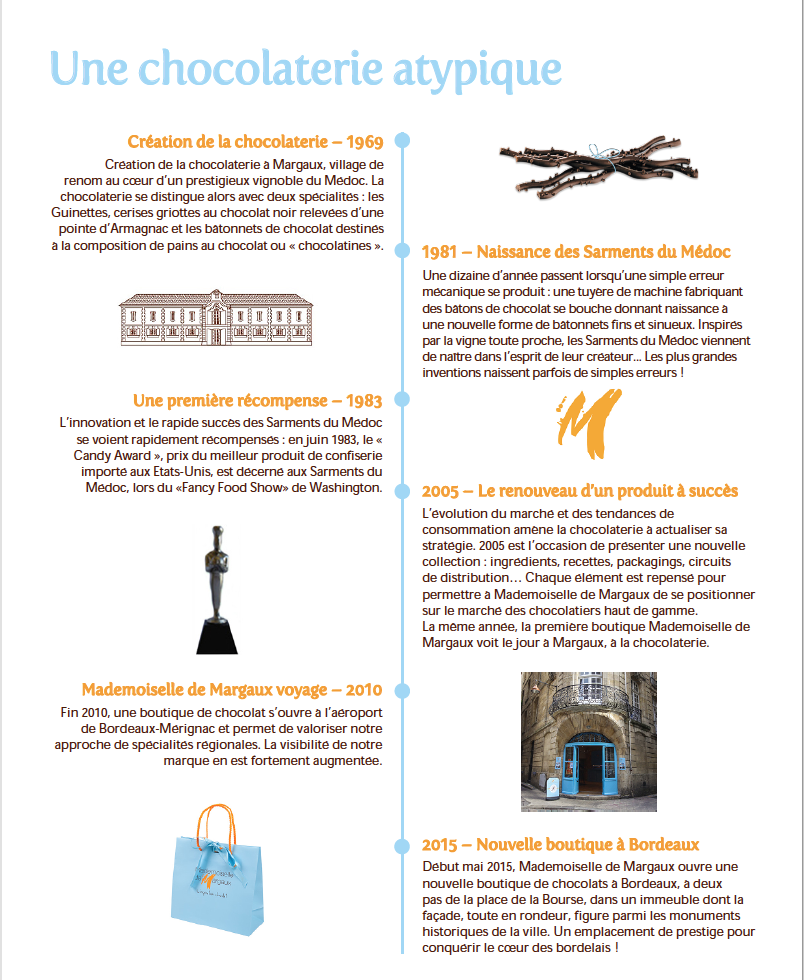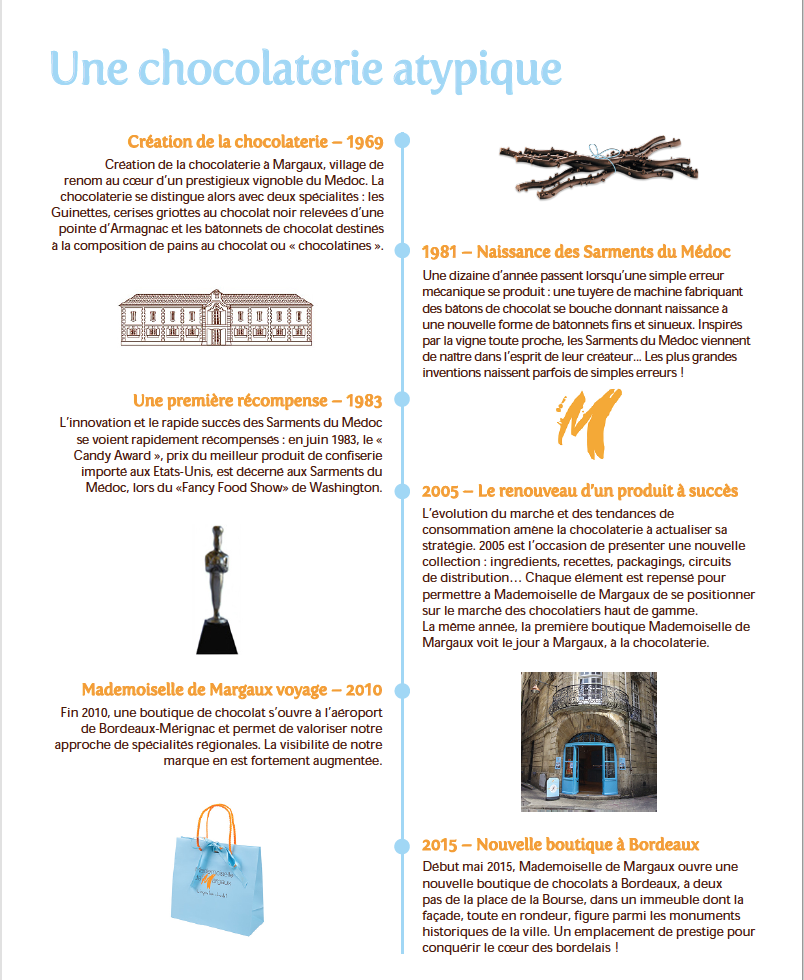 A story so really friendly!
A branch of the Medoc, 1st specialty of Mademoiselle de Margaux is a real treat; It is thin, crunchy, and delicately flavored (with natural aromas of course). My favorite? The raspberry!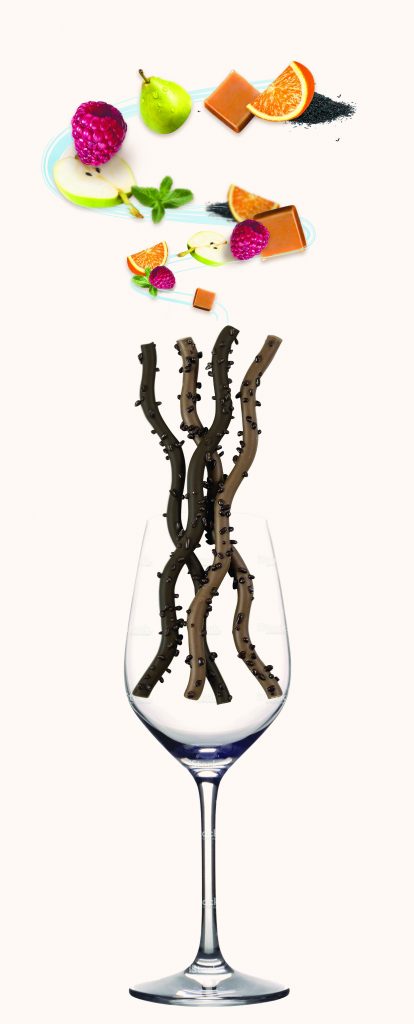 Here are all the scents available in store: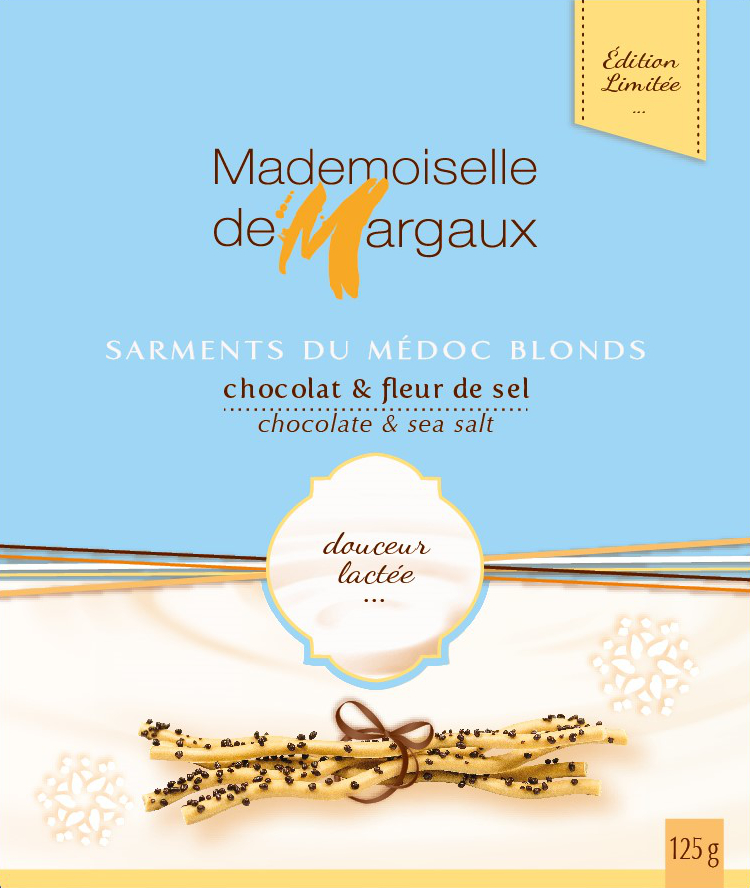 I had the chance to discover the latter during an evening organized by Mademoiselle de Margaux on a Thursday night (there on Thursdays, it's free and it's in bordeaux centre, more info here!) and it IS a KILLER! It's greedy, end, and we can't stop once that we to open the box!
The other specialty of Mademoiselle de Margaux is the Guinette: a cherry full (without core) with of Kirsh or Armagnac (depending on your preferences) and coated with a thin layer of dark chocolate. Mmmmmmm! For the record, my mom is completely fan! I know that I makes him really happy when I bring her a box (or 2!) when I visit my parents.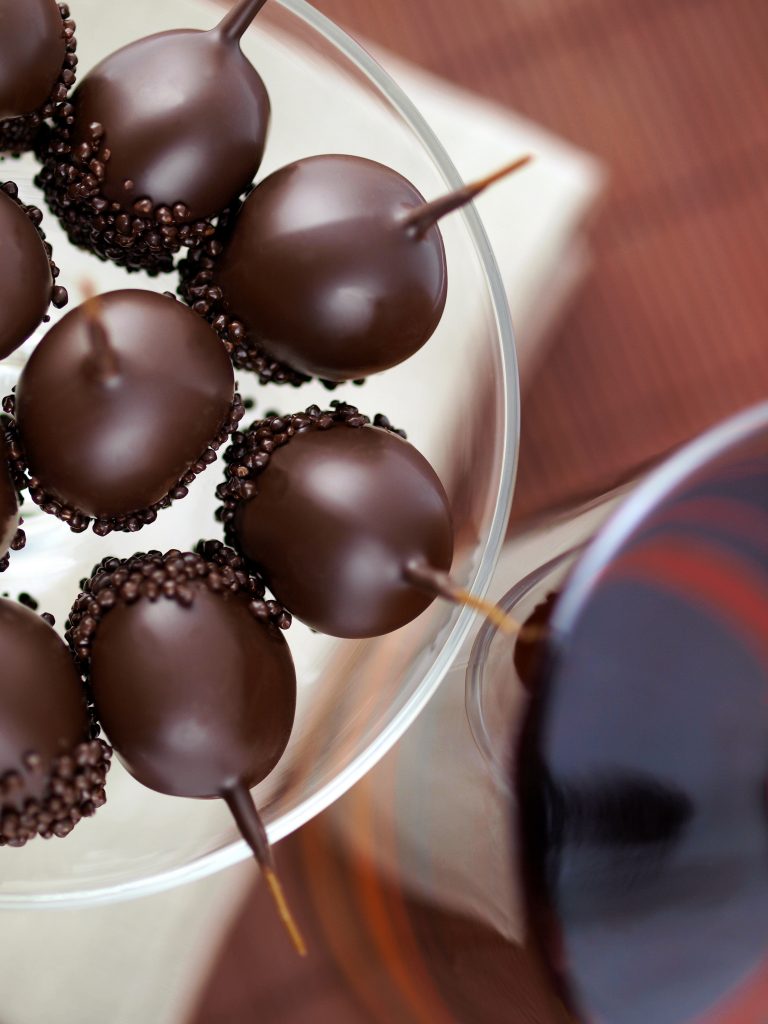 And finally, the last specialty, my favorite is "the Pearl of the Médoc"; a small raisin soaked in syrup of peach Apricot and coated with dark chocolate… Nothing to talk about I'm the mouth water!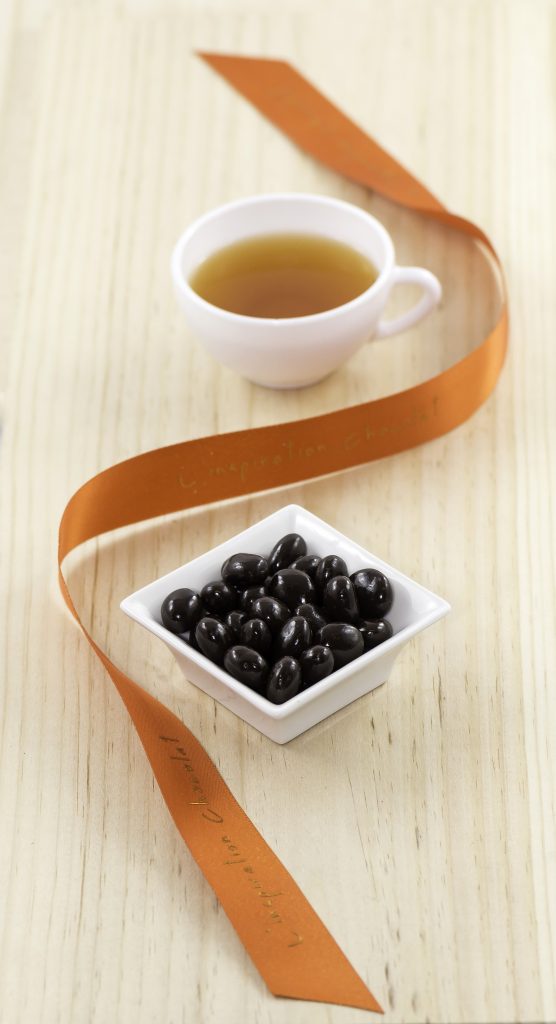 I hope have inspired you to (re) discover these fabulous médocaines specialties! What I particularly like about Mademoiselle de Margaux is its luxury positioning with quite accessible and reasonable prices, and it's nice!
For example, shoots nightclubs: €5,10 60gr and €8.50 120 gr. €9,90 9 Guinettes / cherries and €15.50 16.
There is also the beautiful cabinets, an idea top to the tree!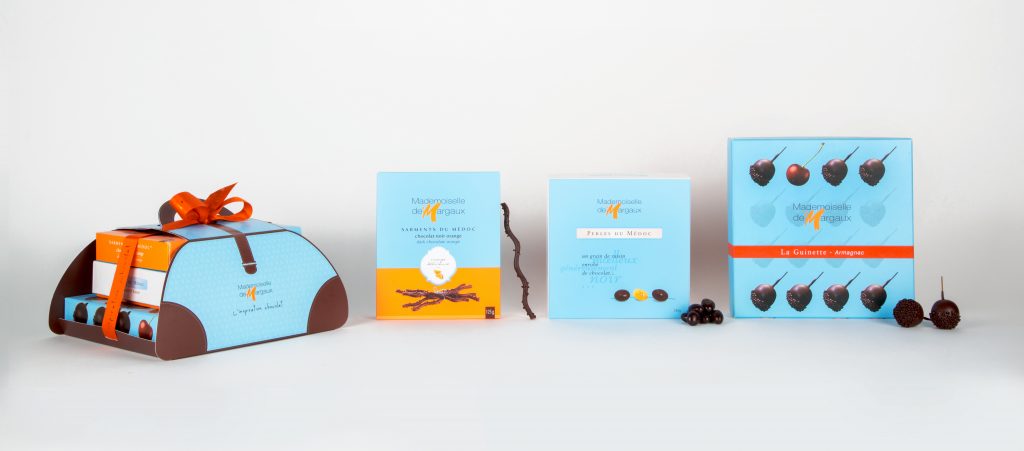 And you know what? With me you get a 10% discount on all of your orders to 15/01/2017 on the shop online but also in the shops of Margaux, Bordeaux and Mérignac Airport with the code: CHARLOTTE1016
(for the record, on the occasion of year-end, expenses of Harbour its offered for purchase € 30!)
---
MARGAUX
1 started the island Vincent 33460 Margaux
Phone : + 33 (0) 5 57 88 39 90
BORDEAUX
16 Street Fernand Philippart 33000 Bordeaux
Phone : + 33 (0) 5 56 44 88 27
ONLINE STORE