Geographical reminder! When we talk of the Gers, where did we are in France?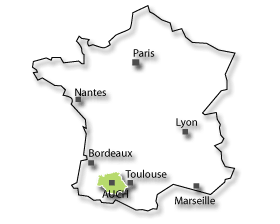 I discovered this wine-growing region in December 2014 on the occasion of my first Vinocamp. Absolutely fabulous two days where the duck and Armagnac were secret for me! And besides, the phrase "a happy duck is a tasty duck" sticks in my head since and makes me smile whenever I see a product 'made in' Gers!
For fun, small photo souvenir of this Vinocamp…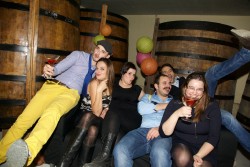 So I had the chance to discover the South of the Gers, where the Madiran is in the spotlight in September 2015, during my meeting with the iconic Alain BRUMONT!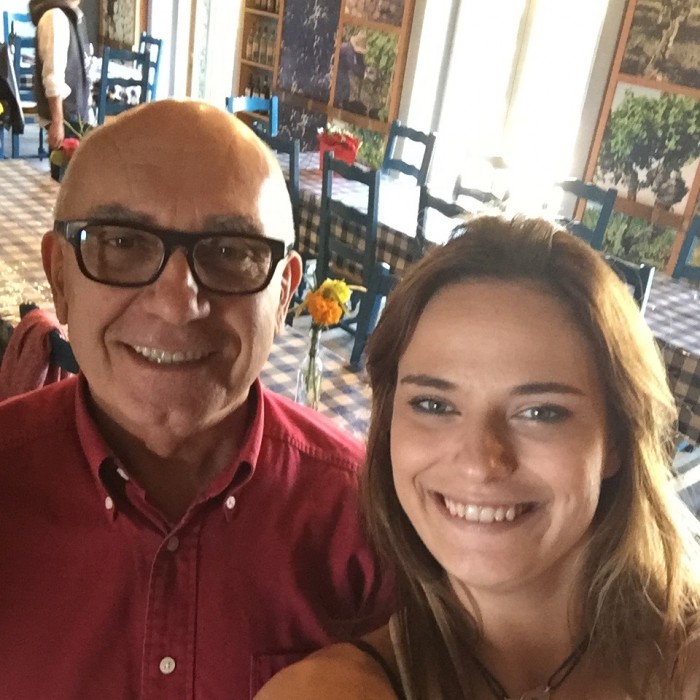 Brumont vineyards, known especially as the castles Montus and Château Bouscasse in Madiran AOC, are a true empire. Terroir extends on more than 300 hectares and has more than 25 references of wines.
But beyond the numbers, Brumont is also and especially a name that sweat passion, love of the land and vineyards. Before you go spend a weekend in the heart of this extraordinary vineyard, I read an article on Alain Brumont, who said "Alain Brumont, on its 300 hectares, gave a name to each of his feet of vine". As say you that my plot was total and it's all excited that I arrived at the Château Bouscasse with the question which I burned lips: "Is that true?"
So I asked this question quite quickly. Alain Brumont did not give a name to each of his feet of vine, on the other hand it is capable of giving you the feature of the ground under each… What is the same! He's a journalist, after a passage on the property which had to write these words because it is rare to meet a character like Alain Brumont, who, at the head of an empire, remains foremost a farmer in love of its terroir.
This impeccable knowledge allows him to create wines, AOC, absolutely sumptuous. Alain Brumont knows, Alain Brumont try, Alain Brumont creates… That's what I take away from this character! Yes I'm fascinated because when I tasted his wines I understood the interest of his work. To give you an example, it crashed on one of his plots with a specific terroir of Chardonnay. A few years later, these Chardonnay gave a worthy of a great Burgundy white wine in AOC wine of France. Raised in oak, this wine is both fat, fleshy, Woody and fruity at the same time. It's a crush that I do discover to some Bordeaux who were amazed!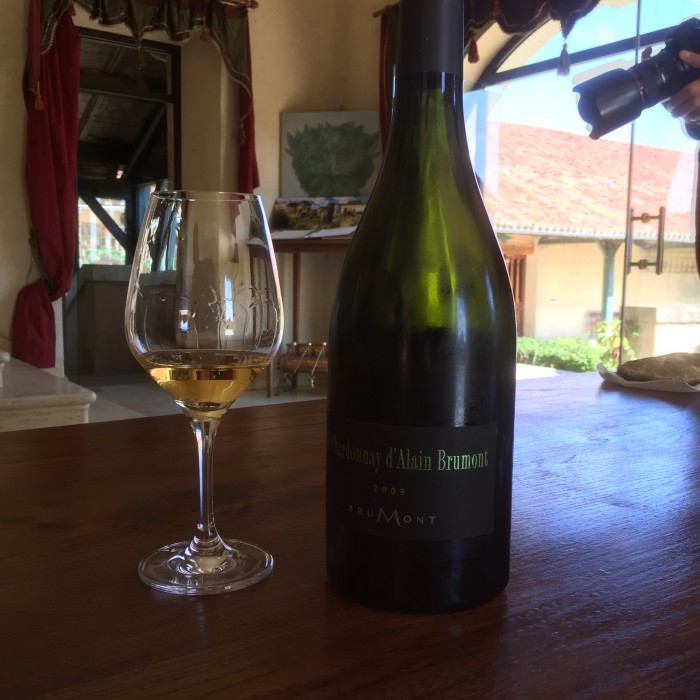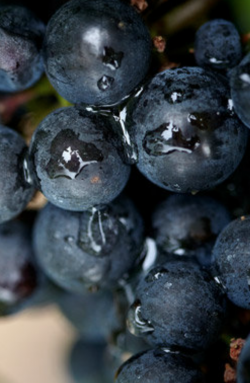 Beyond this chardonnay, it should tell you that my GREAT discovery was on a very specific grape of the Gers, the Tannat (pronounced tanate). A variety both powerful and elegant, very dark and deep in her dress. Each wine tasted with a high percentage of Tannat in its composition has been a real revelation for me!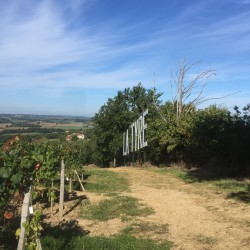 In 26 references of wine offers the field, the range the more top cuvee and the finer by definition is "The Tyre". From a parcel in steep slope to pebbles with a basement of red clay. Southwest exposure with a long and soft sunshine and a light breeze that ventilates the Pebble enables this wine to have all the elegance of a great wine and an incredibly long guard. (The Brumont method: limit of 5/6 bunches per foot to fully express the terroir for a better concentration of tannins and aromas). It is a 100% Tannat!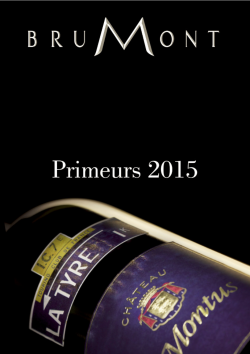 Brumont vineyards offer of vegetables for their particular clients! Yes Yes! Some futures! In other words, you have the option to buy (until end of August 2016) wine of the vintage 2015 has almost 50% of the usual price. Attention however, you will receive your wine to the fall 2018!
Download the order form by clicking here: Primeurs2015_Brumont
But let's talk about wine!
Brumont vineyards offer you 2 types of visit:
€15,00 per person / duration: 1 h 30 / by appointment
Presentation of history
Visit of the winery and Winery barrels
Visit of the wine cellar
Tasting of 4 wines
€50,00 per person / duration: 3 h / by appointment
Presentation of history
Visit of the winery and Winery barrels
Visit of the parcels of vines of the Tyre and Menhirs
Visit of the wine cellar
Lunch agreement food and wine at the table of Bouscasse (a fabulous time I recommend you +++)
If you have the time, I recommend you to take the formula at € 50.00 after spending time, you won't believe the quality of the food served. The head of the castle is a real poet and offers the richness of the Gers region in these dishes in refined presentations…
Some photos for you make your mouth water…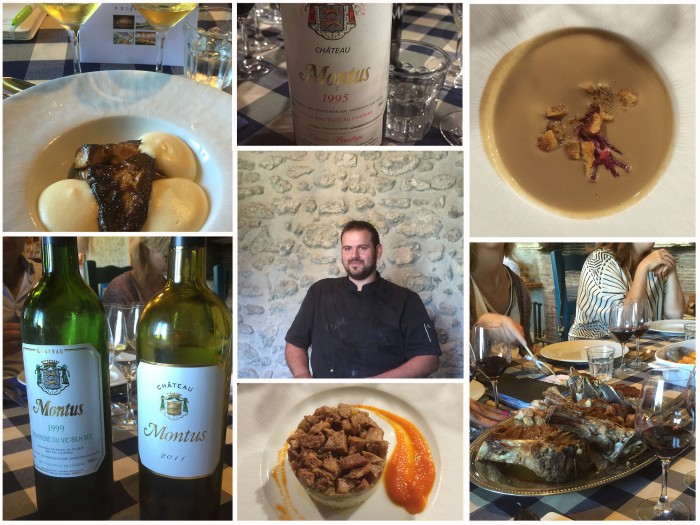 Many THANKS Alain and Albane Brumont for this oentouristique to the top, their staff, their experience.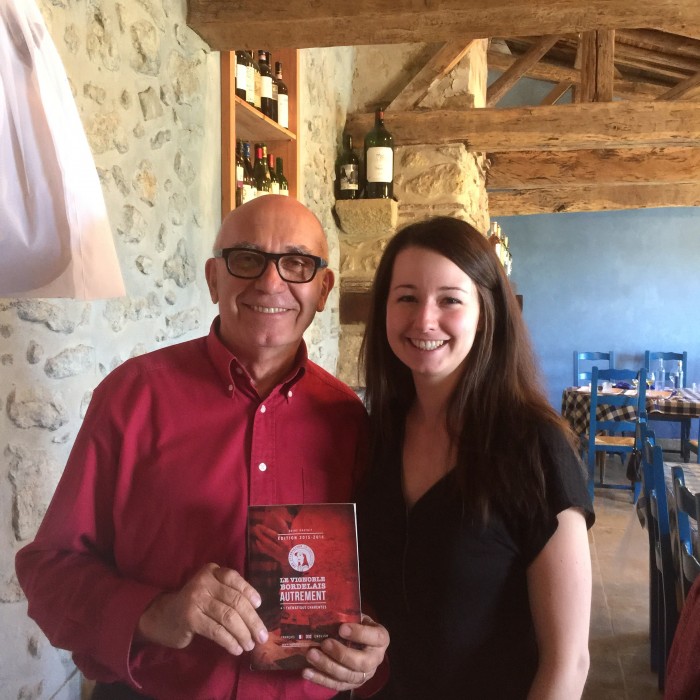 More info:
Other items of friends bloggers: